Wednesday, October 28, 2015
Hey lovelies! I have been seeing this Tag go around like crazy over on YouTube & decided I wanted to answer it on a blog post! I want to tag ALL of you! So answer it and let me know so I can check them all out! I think it will be so much fun & something we can all enjoy doing!
This Fall season has been particularly special for many reasons I will be sharing on my next blog post very soon! I can't contain my excitement over what has happened and what is to come! I am seriously the happiest I've ever been! Anyway, I have been really enjoying the colder weather, wearing cozy socks and sweaters, the longer nights and shorter days, the pumpkin candles and hot chocolates while watching movies on the sofa! :)
Now lets get to it! Here's the TAG:
Favorite Candle

: Pumpkin Pecan Candle & Leaves by Bath & Body Works
I absolutely love sweet smelling candles in the fall because its usually when I enjoy baking the most. So when I smelled the Pumpkin Pecan Candle from Bath & Body Works, I instantly fell In love. For those days where I want something more subtle, I tend to lit Leaves also from Bath & body works.
Favorite Lip Color

: Black Cherry by Revlon & Nyx Butter Gloss in Tiramisu
This is by far my favorite one since my favorite part about makeup is the lipstick! Dark wine & burgundy colors are musts for me! I tend to use them all year round without a care in the world but I feel I can specially get away with really dark lips during the fall. My favorite dark lipstick at the moment is Black Cherry by Revlon. I raved about it on my last favorites post so you can read all about it there! But to be honest, when I feel I need something a bit less "Out There" I have been reaching out for my Nyx Butter Gloss in Tiramisu.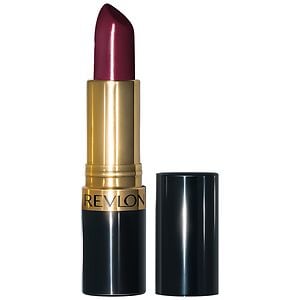 Favorite Drink

: Coffee & hot chocolate (with tiny marshmallows & whipped cream!!)
Favorite Blush

:
Tarte Amazonian Clay Blush in Honeysuckle



Favorite Clothing Item

: Leather jackets(to go out) but comfy loose knitted sweaters to stay at home, cozy socks, beanies, & black booties!


Favorite Fall Movie

: If I don't say Hocus Pocus... (hahaha), Edward Scissorhands, The Nightmare before Christmas, & Twitches!




Favorite Fall TV Show

: Grey's Anatomy, Chicago P.D., but most importantly Two Broke Girls, & New Girl!

Favorite Thanksgiving Food

: To be completely honest, I don't like turkey that much but I do enjoy eating croissants, mashed potatoes with gravy and of course the pumpkin pie during Thanksgiving!!


Favorite Halloween Costume

: I don't personally celebrate Halloween, but when I was little my mom used to dress me up as Jasmine from Aladdin (since I looked like her so much), so that definitely has to be my favorite costume! And really nice memory! :)

I look forward to seeing what Your favorites are!




With lots of love,